Rehabilitation and restructuring of a Meulière house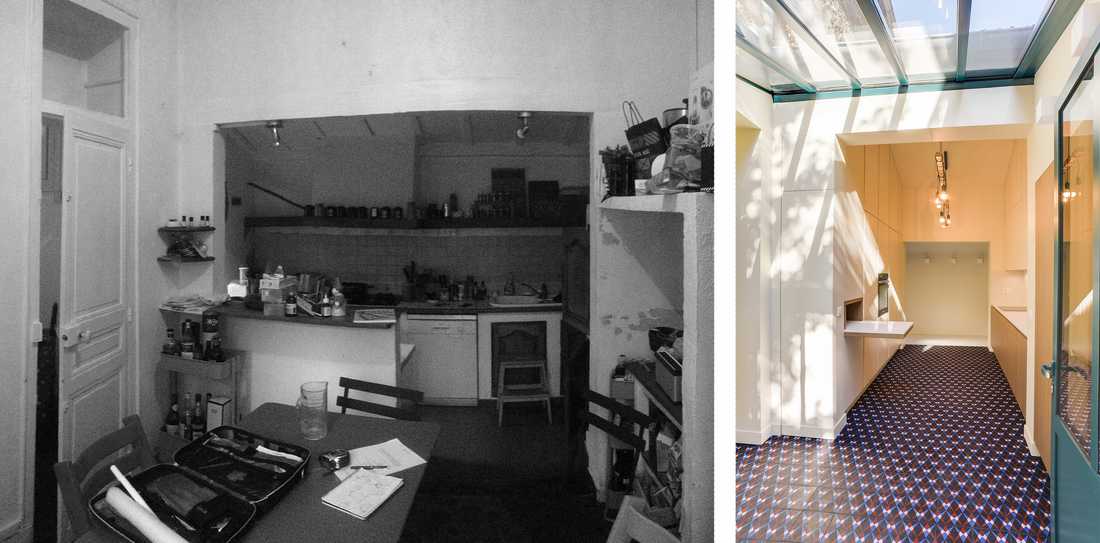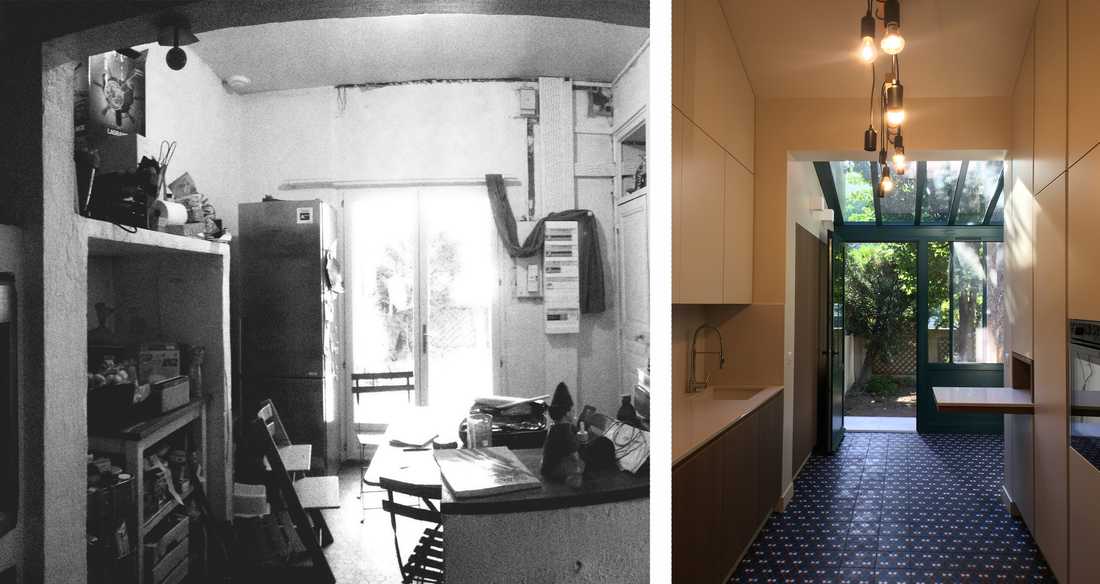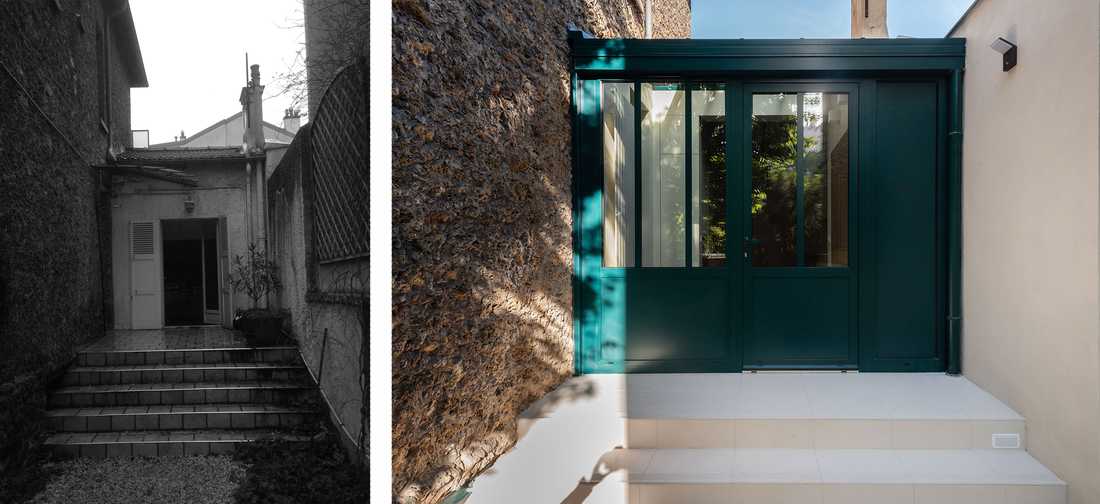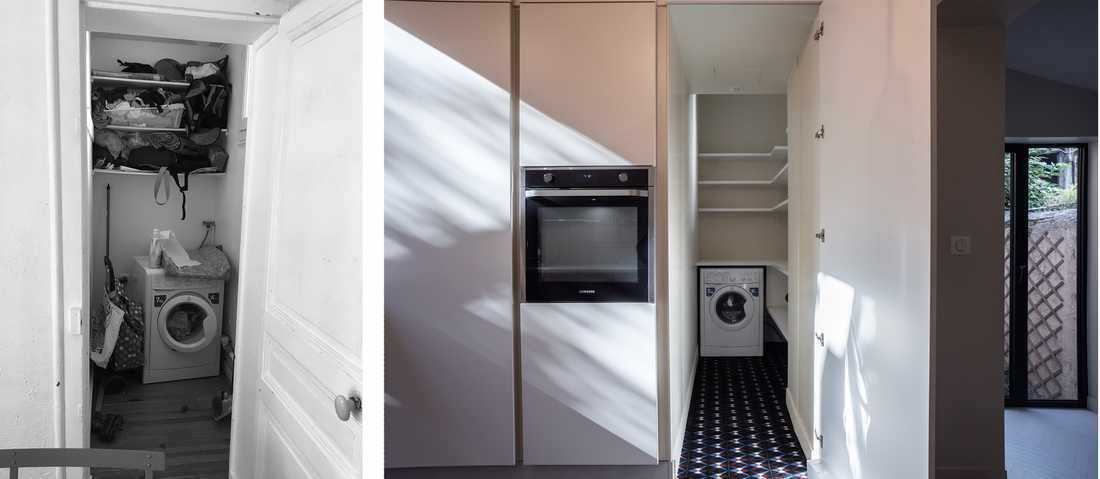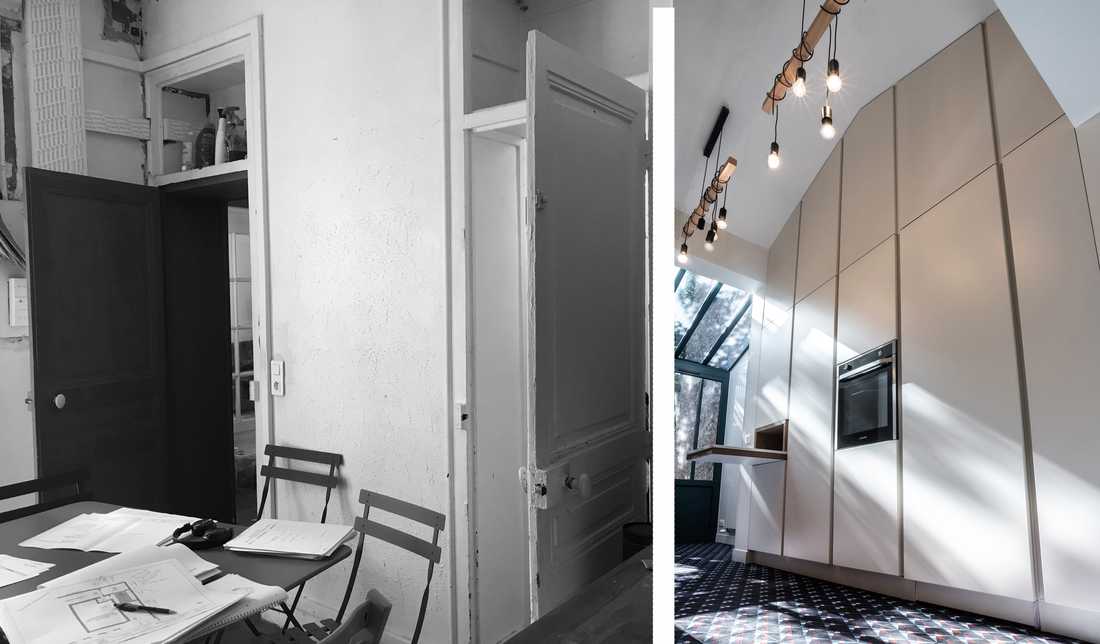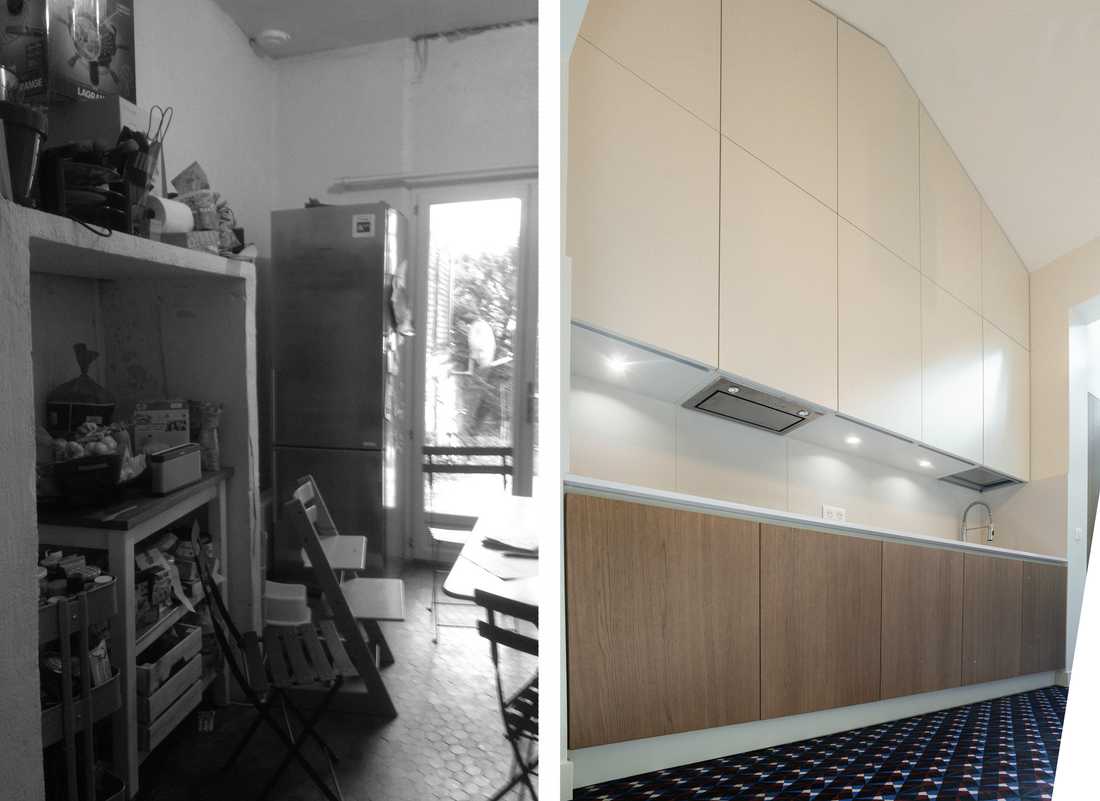 Cette réalisation d'architecture avait pour objectif de réhabiliter et restructurer une maison de type Meulière de façon à ce que celle-ci correspondent davantage aux besoins des propriétaires, un couple avec des enfants en bas âges.
Cette maison de 4 niveaux ne disposait pas d'un véritable espace d'entrée. Les propriétaires souhaitaient également modifier la cuisine qui se trouvée renfermée à l'arrière de la maison.
Pour répondre aux besoins des propriétaires, l'architecte a complétement repensé l'accès à la maison en aménageant une véranda. Il a également créé une cuisine minimaliste avec de nombreux rangements encastrés.
Le projet architectural réalisé se développe principalement sur 3 axes :
Créer une véranda pour aérer les contours de l'entrée,
Recentrer la cuisine dans le volume sous pente pour maximiser les volumes de rangement,
Placer la salle à manger familiale à l'arrière de la maison, avec un accès direct au jardin.